2. Get matched to the best service for you
With your inputs and our proprietary algorithm, we'll handpick a service that fits your needs and preferences, for free.
Tap into our network of licensed and board-certified mental health professionals.
3. Select your comfortable approach
We know, it's tough to open up. Choose a service and environment in which you feel comfortable — text, chat, or video.
4. Get access to all rounded support anytime, anywhere
You can message us at anytime, from anywhere. You also get to schedule live sessions when it's convenient for you.
Get confirmation in 1-2 working days.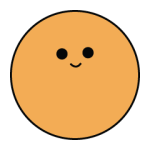 There's a tool for everyone,
come find yours.​
"[BRB] has really friendly and calming content. I will recommend to all my friends."
"I feel heard and less afraid to share now. The daily check ins are helpful and serve as good reminders."