Discover events, workshops, and outreach programs that match your passions and needs.
At BRB, we are dedicated to promoting mental health and well-being. Join us as we strive to raise awareness and provide resources to support individuals on their journey towards better mental health.
Follow our socials to stay updated.
Calling all young superheroes!

Join us at Sensory Superheroes Camp,
an unforgettable adventure designed exclusively for kids aged 7 – 12.

Get ready for a mind-blowing experience as we empower young minds
to excel in school, combat stress and build mental resilience using the power of their senses.

Empower your mind, thrive in school.

Dive into a world of sensory exploration as we embark on exciting activities, games, and lessons.

 

Sharpen your senses and unlock the secrets of sight, sound, taste, touch, and smell.

Each sense holds a key to unlock your inner brilliance and mental resilience!

Empowering young minds for mental resilience and academic success.

One of a kind

Singapore's only sensory camp that promotes mental wellbeing and academic excellence through the exploration of senses.

Learn new skills

Develop valuable skills that will awaken creativity, reduce stress and build mental resilience.

Led by certified therapists

Activities are designed and led by certified therapists with the goal for optimal learning, focus, and relaxation.

Get ready for hands-on, indoor and outdoor experiences that will awaken your creativity, combat stress,
and build mental resilience.

Early bird ends 5 June, 2359H.

Details

Date: Tuesday, 20 June 2023

Time: 09:00AM - 04:00PM

Address: City on a Hill SG, 9 King Albert Park, KAP Mall, #B1-01,
Singapore 598332

About Us

At BRB, we are a leading mental health company dedicated to
promoting mental and emotional well-being, and providing support from an early age.

Our team consists of certified therapists with more than 8 years of experience in the field.
With our expertise, we have empowered young minds with tools
to excel in school, combat stress, and nurture their overall mental health.

For enquiries, contact us at
Upcoming Events
Past Events
Upcoming Events
Past Events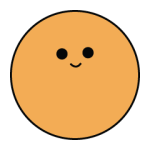 "[BRB] has really friendly and calming content. I will recommend to all my friends."
"I feel heard and less afraid to share now. The daily check ins are helpful and serve as good reminders."