At BRB, we are dedicated to promoting mental health and well-being. Discover events, workshops, and outreach programs that match your passions and needs. 
Join us as we strive to raise awareness and provide resources to support individuals on their journey towards better mental health.
Upcoming Events
Past Events
Upcoming Events
About Us
At BRB Selfcare and GenBrave, we are dedicated to promoting mental and emotional well-being, and providing support from an early age.

Our team comprises certified coaches and therapists with a collective experience exceeding 30 years in the field. With our expertise, we have empowered young minds with tools to excel in school, combat stress, and nurture their overall mental health.

Join us today and embark on a thrilling journey to mental wellbeing and academic excellence! 🌟
For enquiries, contact GenBrave office: +65 8608 022
Email: hello@brbselfcare.com | or WhatsApp: +65 9668 9895
Past Events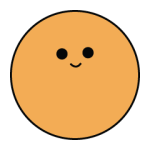 "I signed up for 1-1 chat with a therapist; all I can say is she's amazing! It's like talking to a closed friend who knows you so well. The advice she gave was good and really personalised to my situation... it's effective! I do feel much better after the session, will definitely come back for more."
"Attended the mental health workshop on workplace burnout. The content was great! Easy to absorb and very interactive.. The trainer was very knowledgeable. Highly recommended!"
"I feel heard and less afraid to share now. The daily check ins are helpful and serve as good reminders."
"[BRB] has really friendly and calming content. I will recommend to all my friends."